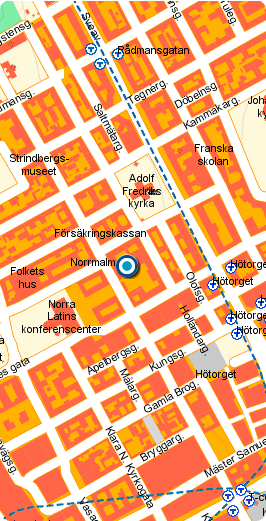 About me
My name is Alexander Bagdi, and I'm a certified massage therapist based in Stockholm, Sweden. Apart from classical massage, my areas of expertise include paramedic, Su  Jok Therapist and Certified Kinesiology Taping, International Instructor infant massage (which I also teach), pregnancy and workplace massage, and personal training, and rehabilitation with endoekologiska funds also health food.
I've been working in the field since 1994, since 1999 in my own practice.

Before becoming a massage therapist, I worked with sports injuries and as a sports instructor. I'm fluent in English, French, Swedish, Armenian and Arabic.
I'm specialized in treating conditions such as torticollis and lower back pain quickly and efficently. Toward this end I cooperate with physiotherapists and medical specialists.
I'm a member of the Swedish Association of Body Therapists and certified as a massage therapist by the Swedish Massage Council and as an infant massage instructor by the International Association of Infant Massage. Su jok Terapist sujok.se
Finding my practice
My practice is centrally located by the Centralbadet bathhouse, close to the Hötorget subway station.
To find my practice, either go to Drottninggatan 88 (a major shopping street), go across the courtyard and to the entrance next to Restaurant Hubertus. There's door with a code lock there and a sign with "Massagen" on it; I'll give you the door code when you make an appointment.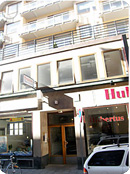 You can also enter from Holländargatan 9A, on the opposite side of the block.
The closest subway station is Hötorget. Use the northern exit (Olof Palmes Gata). It's marked with a little 'T' on the map.
Call me at +46 735 33 44 93 if you get lost!
How to make an appointment
To schedule an appointment, give me a ring at +46 735 33 44 93 or use my e-mail address info@massagen.se.
You can also book me online! Just click on one of the "Boka mig direkt" buttons at the top right of the page (the first one is for Stockholm, the second one for Degerfors).

Address
In Stockholm:
Drottninggatan 88
111 36 Stockholm

In Degerfors/Bossåsen:
Västra Långgatan 1
693 33 Degerfors



+46 735 33 44 93
info@massagen.se